Our Commitment
We work day-in and day-out to deliver to you a statement piece of your personal style with exceptional design and unwavering quality. Each piece is carefully designed to complement what's already within you. Memories, Emotions and Connections are all a part of the process to develop our pieces, making it spectacular pieces of art and giving it a unique connection to the wearer. Carefully curated timeless contemporary history with glistening jewels celebrating passion and love for the art of adornment all around the globe.
Beauty

Artisanship

Quality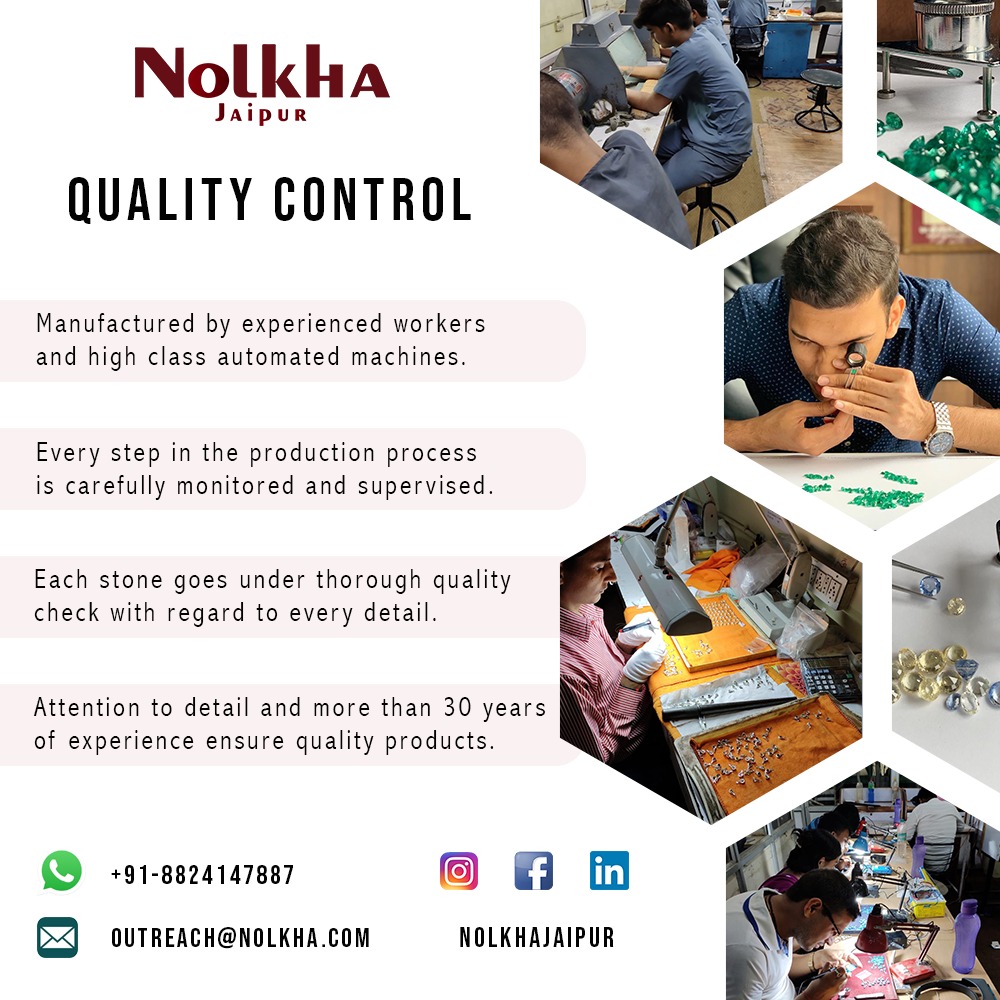 The values and craftsmanship of the jewellery trade have been passed down the line from one to another for centuries inside the Nolkha empire. Generations in the jewellery business have taught us the importance of an exquisite piece helping shape the personality of our customers. Starting from gemstones, for years now we produce detailed and beautifully crafted pieces of adornment. Taking thorough advantage of the modern technology to reach worldwide and that of our home base in the 'Town of Jewellers' - Jaipur, Rajasthan; we are able to give our customers the best and latest trends in design, quality and craftsmanship. Each stone has a story to tell, and at Nolkha, we are committed to giving you a unique connection to your jewellery and its story. With a variety of selections in bridal, party and everyday wear, we also cater to our customers need of customisation. Bringing your visions of the perfect jewellery piece best-fitted to your own needs is not only our motto but also our promise. With time - trends, means of communication and preferences change; We are here to change along with it. And thus, this portal fulfils the ease of shopping and browsing while relaxing in the comfort of your home. _______________________
This is your chance to be a part of the creation of carefully curated timeless contemporary history of glistening jewels celebrating passion and love for the art of adornment all around the globe. _______________________
Take this journey to your one-stop jewellery paradise with us. Welcome to the Nolkha Family.
Happy Shopping!